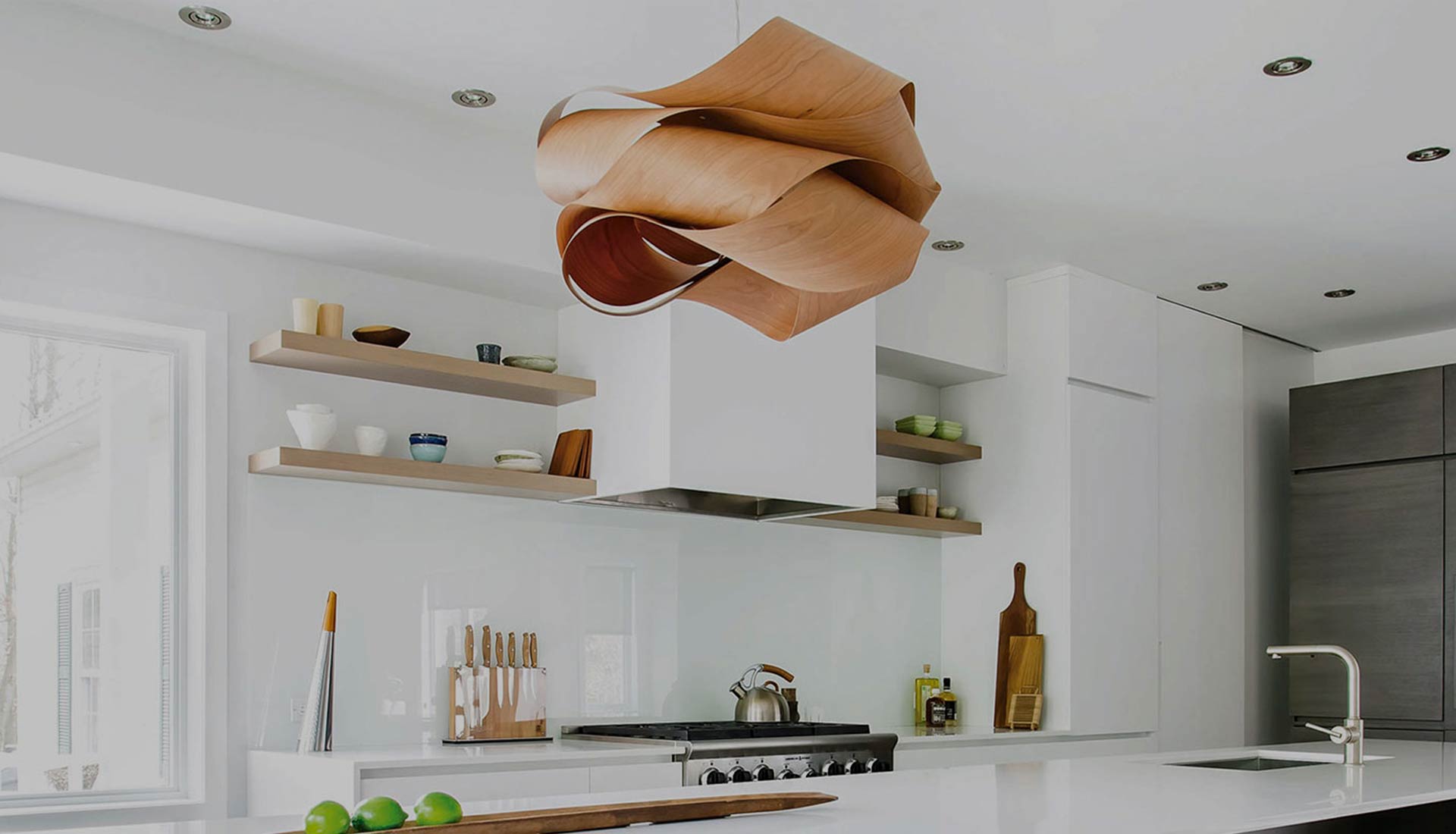 Looks We Love:
Purposeful Design
The best design makes living easier. Explore the fun part of functionality with designs
that improve every aspect of your home—and your quality of life.
Good design has purpose: it's there to solve a problem and make your life easier and better. Whether you want to make your home environment more comfortable, more practical or more aesthetically pleasing, incorporating purposeful design elements that merge form and function will always serve you well. Let's explore how the right furniture and lighting can lend your favorite spaces added value and deeper meaning.
Elements of Purposeful Design
If there's one word that describes the essence of purposeful design better than any other, perhaps it's deliberate. Purposeful design is not simply to follow a trend or for show; rather, it's done for a good reason. So what are some design elements that can be incorporated purposefully? An obvious one is lighting. Think about how a chandelier can functionally light up a dining area while delivering magnificent aesthetics. Or how a wall sconce can impart ambiance to a bedroom. Or even how undercabinet task lighting can light up a kitchen counter so that's easier (and safer) to prep food.
Texture is another purposeful element. Sensations caused by a soft rug under your toes, the touch of your palm running along a reclaimed wood table, or that feeling of sinking into a plush sofa all add genuine value. Whether it's light, texture, shape, balance, motion or any other design element, you can purposefully create the environment that best suits you.
How to Design a Space with Purpose
The real secret to designing a space with purpose is to know how you're going to use it so you can set it up precisely to meet your needs. For instance, if your goal is to create a workstation, you'll probably want a desk fit for the space. A thoughtfully designed desk will be built from durable materials with practical features such as cable management and storage solutions, and an ergonomic chair that supports your body mechanics is essential.
If you're designing your dream dining area, choose a table that suits your lifestyle—your dining table might facilitate intimate conversation, accommodate large groups or another carefully considered configuration all your own. Choose lighting that's dimmable if you plan to have romantic get-togethers, or lights that are bright and inviting for game night and family parties. The more time you spend up front thinking about all the different ways you might use your space, the better that space will perform when it all comes together.
Multi-Purpose Spaces
If there's one type of space where purposeful design reveals its usefulness the most, it's in multi-use spaces. These types of areas may have many differing elements at play, so they'll require some extra thought and care to pull off perfection. For example, a kitchen island should provide more than just extra counter space. Perhaps you'd like it to support food prep and casual dining, or even double as a workspace. Start with stools. How tall do you want them to be? Do you prefer ones with or without a back? Do you want them to swivel? These critical details will affect the ease and comfort with which you interact with the space.
Next up is the lighting. A multi-use room needs lighting that complements the range of activities performed here. Installing fixtures on dimmer switches or on their own circuits allow you to control brightness, which is necessary for comfortably completing a variety of tasks. Pendant lighting can fit the bill for both task and decorative needs: Consider using two large pendant lights, a multi-light pendant or a cluster of mini-pendants hung at various heights for dynamic lighting that's perfectly scaled to the island. 
Reap the Benefits
There are many important considerations that come into play when designing, redesigning and sprucing up any space. While enticing aesthetics allow you to get a proper feel of a room, practical elements allow you to properly interact with a room. The more thought you put into the design and exactly what you expect from your space, the more purposeful it will be—and the more you'll ultimately get out of all your efforts.